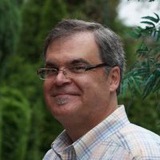 Mark S. Phillips
has over 27 years of graphic design experience, 20+ years of which have been spent working in book design. Currently working on a Doctorate where he is researching the use of digital devices in interactive educational materials, he holds degrees from The Ohio State University (BSID), Liberty University (MAR), and Luther Rice University (MDiv).
Mark has clients both across the United States and internationally. He opened his first graphic design business in 1992. His experience includes design education, industrial design, graphic design, advertising, prepress print production, sales, website development, multimedia, music, and marketing.
He has served as Chair of a private school of drafting & design, and was recently published in the alumni magazine of that school, authoring an article titled "Business Trends: Delivery of Published Content." Over the years he has been a member of various boards of non-profit organizations.
The focus of the majority of his recent work is the conversion of extant copies of books into new physical and digital formats.